[su_youtube url="https://www.youtube.com/watch?v=V1kUiQVQjzY"]
What not to do when your launch fails
In this week's weekly video, I'm sharing my secrets with you on what NOT TO DO if you launch Fails! Share your thoughts with me on the blog! 🙂
It's funny now that "I've made it" everyone who use to know me back in the day says "wow I am so inspired by you, I can't believe how much you have transformed."
And I think HA! Of course I was going to be ALL of those things on my vision board. Of course I was going to live in Hawaii 2+ months a year, buy our dream house, be available and present for my children and make a ton of money.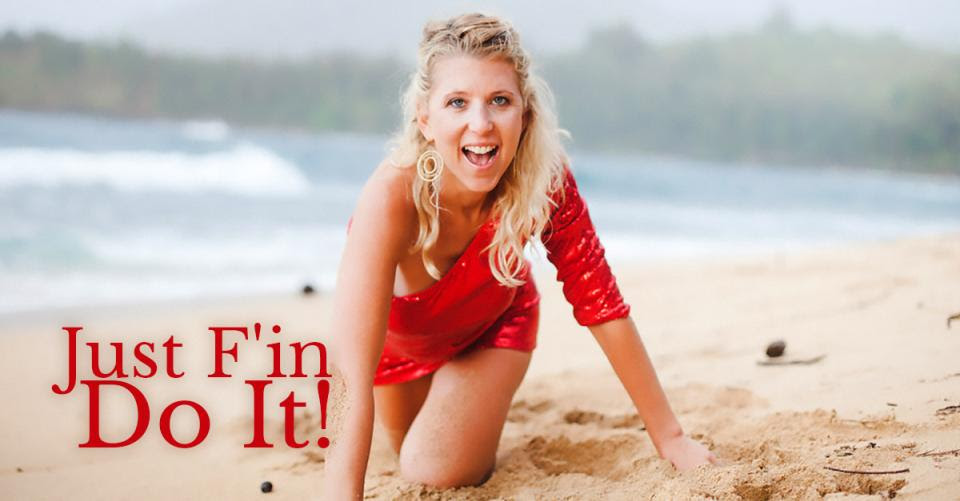 The thing about me is that I never give up. I have literally FAILED my way to success. In school I was an average B student bc that was what was expected of me. I was not allowed to get less than a B or I'd have my wheels taken away from me (a f'in Chevy sprint none the less which I eventually blew the engine on anyway)!!
So here's a list of all of my failures, but the most important part of success is getting back up and dusting yourself off, rearranging your bra strap and getting back in the game.
5th grade my best friend Holly wanted to be an actress so we took acting lessons together and put together a media kit. When it was time to pitch myself I got cut and told I was too chubby. That hurt. My Grams and Mom took me out to eat to avoid the heartbreak.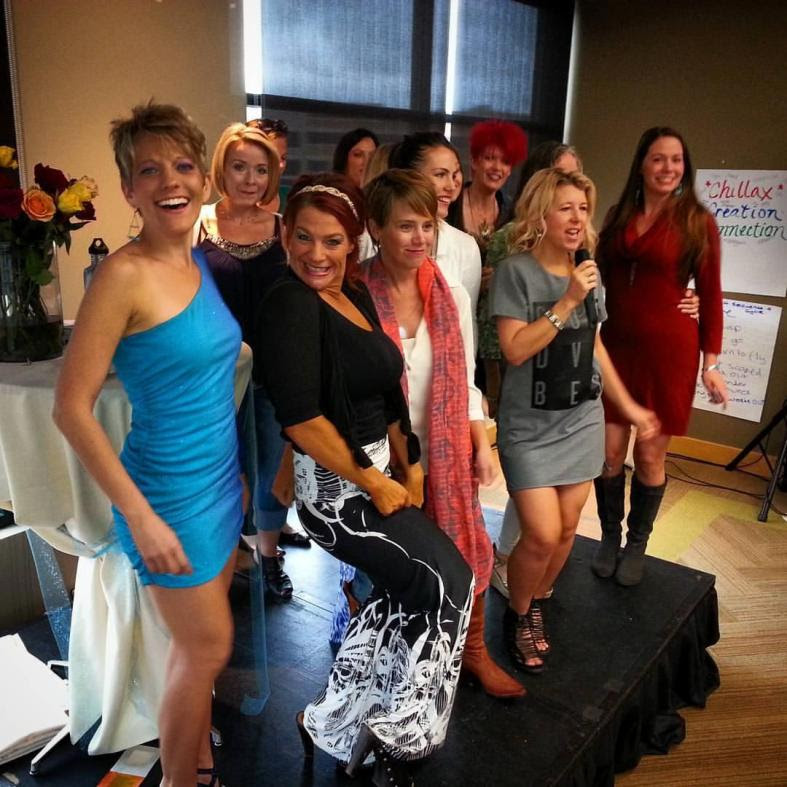 9th grade tried out for basketball, volleyball and cheerleading – didn't make any of them. I cried myself to sleep and kept on trying. I made it on the swim team and was the SLOWEST one on the team. However, all of those years in the pool paid off when I raced my first triathlon and WON the entire thing (yes, OVERALL winner of the entire race). Hahahahaha!
12th grade I failed miserably on my SAT scores. Seriously the WORST scores on the planet. I then decided to really apply myself in school and graduated with a 3.9 GPA. I learned that I can succeed when I actually give a shit and want it!
I spent my twenties going to college, getting a masters degree, going to nutrition school and yoga training and traveling around 5 continents financing myself through waitressing, yoga teaching and via my Dad. Thanks Dad!
At one point, I took the LSAT to go to law school but realized while laying on a beach in Thailand that NOPE I didn't want to be a lawyer. I finished the year off ski bumming in Chamonix, France. HA!
Finally at 30, it felt like it was time to get serious! I was pretty damn successful getting clients and helping them transform their lives. I was good with money too except for I'd cave in the money convo and offer my clients to pay me over 2 years! LOL!!
Thankfully I've transformed my money story and I happily stand in the VALUE of the transformational container I provide for my clients as I lead and coach them to believe in themselves and get massive results in biz and life.
You're a leader and people want to LEARN from you. You are the BEST person for them to learn from. Don't make it about YOU. Get out of your comfort zone and be the channel and the light for your ideal client. Don't stay stuck and small. Be fearless. Lead your people and allow yourself to RECEIVE!
We live and we learn from our "failures". What I know for sure is that with a healthy mix of JFDI (just f'in do it) action and the right strategy unique for YOU and your biz you can have HUGE freedom.
I always knew despite my many failures that in my heart it WAS possible for me to "have it all." I was willing to take massive leaps/risks in the direction of my dreams in order to have what I have now. I'm grateful for the financial freedom and time freedom I now have in my biz to work 18 hours a week serving the best clients on the planet and balancing being a mama, a wife and a yogini.
Keep showing UP, shining your light and sharing your gifts and NEVER take your eyes off the PRIZE! You can have it!
The sky's the limit for those who want it. Got get it!
If now's your time to JFDI, I'd love to hear more about what you need!
You can find out more and apply here – if I think I can help, I'll personally get on the phone with you and map out how you can triple your income in the next 12 months. https://amandamoxley.wufoo.com/…/success-session-with-aman…/